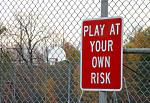 RISK CONSULT, Ltd., is a consulting and engineering company, that offers its services and products in the field of fire and safety engineering, explosion prevention, elaboration of risk analyzes and emergency management.

Primary scope of business is energetics, chemical, petrochemical and gas industry.

Our customers should feel that they are important to us. To ensure high quality of offered services, our company maintains system of quality management according to ISO 9001:2001.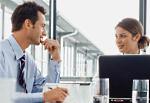 The RISK CONSULT team is a distinguished group of engineers, applied scientist and consultants, who are widely recognised for their problem solving capabilities in the field of operational and fire safety and risk assessment of various segments of industry.

The team has gained experience with safety and risk assessment and risk analyses of technologies of power plants, chemical, petrochemical and gas technologies, as well as within probabilistic safety assesment of nuclear power plants in Slovakia, Czech Republic and Hungary. » more...